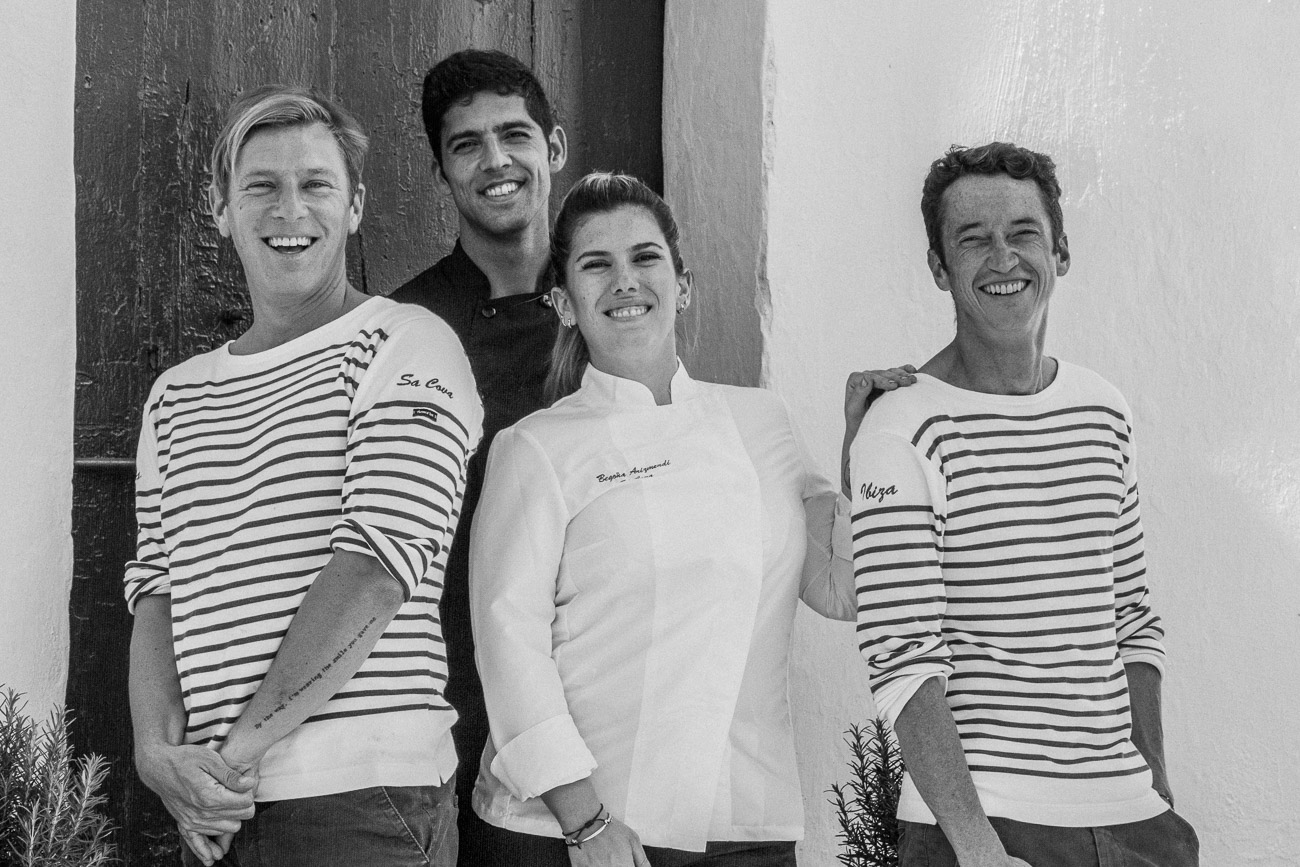 Nicolas Blasco & Cyril Claudel opened the restaurant Sa Cova in 2015.
Chef Begoña Arizmendi offers a short menu that matches the market and the season. She perfectly masters and harmonizes the most avant-garde techniques with traditional techniques, you can find the classics of the French tradition, with Peruvian influences, uniting with the Mediterranean aromas offered by the island.
The Sa Cova team has worked around the world, in Michelin-starred restaurants, from Paris to New York to Moscow, as well as in Peru and Spain. You can expect Sa Cova to enjoy a tasteful bistro atmosphere, from table service to plate.
The bistro is located behind the old market and the terrace overlooks the old town of Ibiza.
The restaurant focuses on an elaborate wine list and offers beautiful references from different regions of Spain, France, European and local. Inside you could discover the bar and the open kitchen integrated in a typical natural cave.
Open only for dinner, the Sa Cova service welcomes you every evening of the season. April to October.
We are really delighted to introduce you to our new Cheffe, Begoña Arizmendi, a resident of the island for a few years. Peruvian by birth, with a family base and French influence. Graduated from Le Cordon Bleu cooking school. In Peru she was working with Diego Muñoz (A & G) before moving to Europe.
She has worked and cooked for several years in Michelin star restaurants. She also collaborated with Ferran Adrian on "The bulli lab."
She handles perfectly and harmonizes the most avant-garde techniques with the most traditional ones. She gained experience as a Cheffe both in restaurants and gastronomic clubs throughout Spain, also traveling and cooking in places like Moscow.
Together with the Sa Cova Team we seek that the experience leads us to offer a traditional and tasty meal with high quality products, something you can expect from our Mediterranean Bistro.